Coworking Space in Bangalore
About GreenBubbles
4.2 ⭐⭐⭐⭐⭐ 982 Google reviews
GreenBubbles provides a vibrant & productive infrasettings to enable early-stage creative startups by being a positive catalyst. We are one of the Best Coworking office in Bangalore for startups and SMEs to share work space which provides technology services and partner benefits. We are more than willing to handhold you, to learn and walk together with those few critical steps towards growth and success. Not saying we know it all but believe together we will do better.
Book Shared Office Space
Explore our Workspace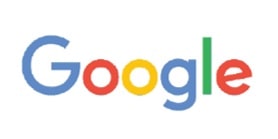 Google Cloud Credit – $3000
No Transaction fee upto 3 Lacs
$1,000 in AWS Credit








GreenBubbles is an ideal place for startups. Clean environment, excellent services and helpful people eager to support in all ways possible. Would recommend to any startup looking for co-working spaces.
A genuine accomplice setting the benchmark for different spaces. The way to deal & support of the clients is one of a kind. An incredible space with stellar administration for a wide range of expert use from meeting rooms to the occasion zone.
GreenBubbles is an excellent place for startups. Conducive ambiance and co-operative staff and the best part is, the support from founder, Lalit. GB has an impressive venue with good infrastructure to host meetups and workshops.

Sign up to our Newsletter
(We do not share your data with anybody, and only use it for its intended purpose)